Used car market in the UK fell by 18.8% during the second quarter of 2022 despite a 57.1% increase in sales of battery electric vehicles (BEV).
Free Whitepaper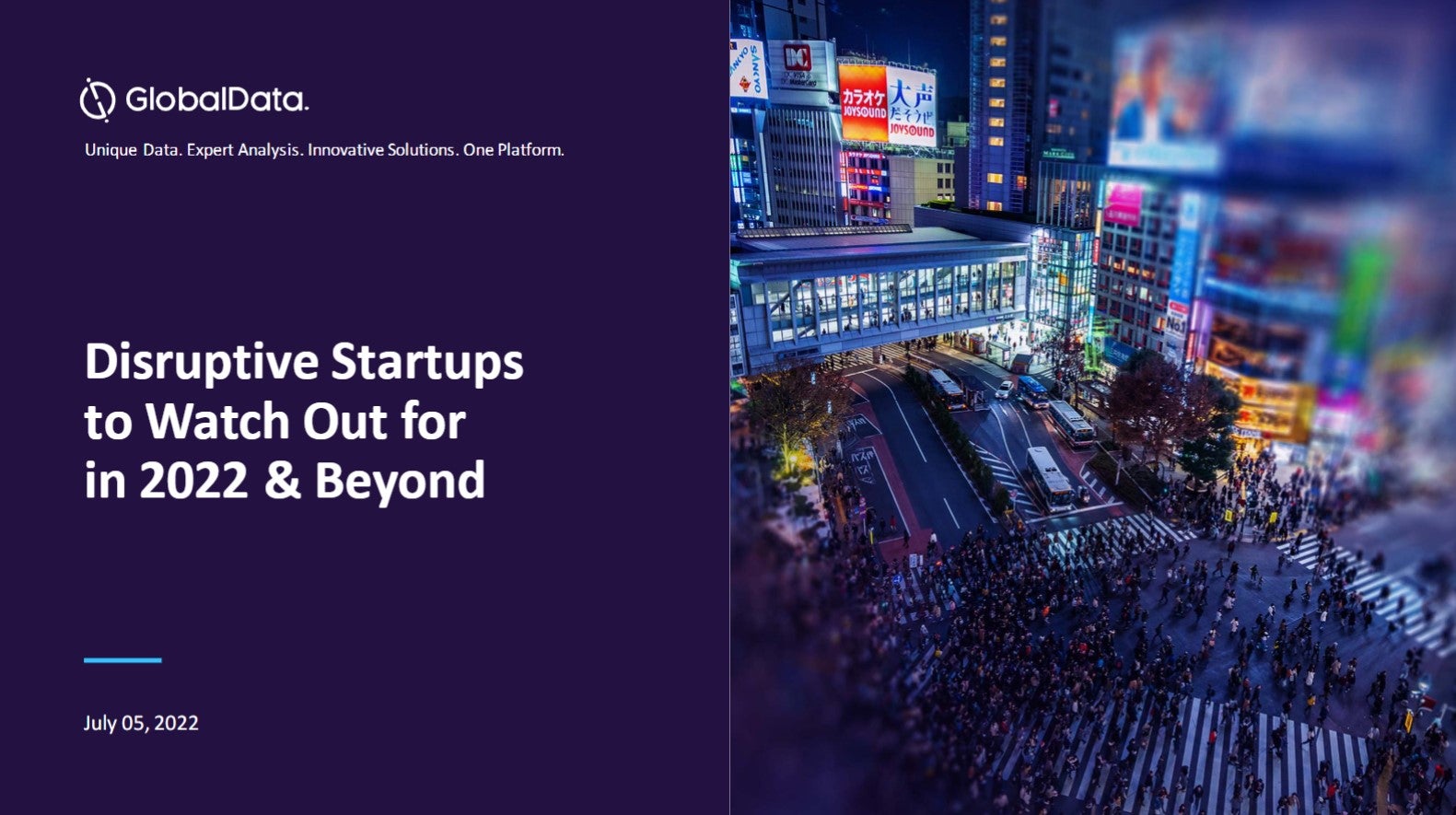 Disruptive start-ups to watch out for
2021 was a record-breaking year, with more businesses breaking into the billion-dollar club. Many start-ups have achieved or retained the unicorn status by the end of the year to reflect nearly a fivefold growth from that in 2020. This boom can be linked to a financing frenzy spurred by the quick adoption of technology and innovative solutions by start-ups gaining traction in response to the pandemic. However, the start-up ecosystem is now facing turbulent times for fundraising as investors seek long-term business strategies, valuations, and a route to profitability amid uncertain market circumstances. Nevertheless, 2022 has the potential to carry forward the momentum with multiple entities having a fair chance of being in the right place when aided by the right technologies. GlobalData leverages the power of alternative data to examine the health of start-ups across multiple dimensions including the quality of their innovations, market presence, and the funding they can attract. This helps our clients to analyze the disruptive potential of start-ups for early alliances, investments, and acquisition prospects to develop future-proof strategic roadmaps for a competitive advantage. Read our report and gather insights on the following topics:
Recent Unicorn trends
Unicorns in 2022
Future Unicorns
Start-ups to watch out for
Start-up ecosystem outlook by top geographies
by GlobalData
The latest figures by the industry body Society of Motor Manufacturers and Traders (SMMT) show that during the period under review, 1,759,684 transactions took place, which indicates 407,820 fewer transactions in comparison with the same period last year.
SMMT noted that the scale of this fall was artificially inflated in comparison with 2021, when the Covid restrictions were eased, and the ongoing semiconductors shortage also impacted the used car sales. 
Fall was recorded in each month, with a decline of 16.8%, 20.9% and 18.6% in April, May and June, respectively. Therefore, the market is down 8.3% year to date compared to 2021, and 12.8% on pre-pandemic 2019.
In contrast, the BEV market recorded sales of 16,782 units, which saw its market share double to 1%, meanwhile, the plug-in hybrids segment saw 1% growth.
The sale of hybrid electric vehicles slumped by 4% with 2.4% of the market. Conventionally used petrol and diesel vehicles dominated the market with sale of 1,682,280 units.
SMMT chief executive Mike Hawes said: "It was inevitable that the squeeze on new car supply would filter through to the used market. Despite this, Britain's used car buyers clearly have a growing appetite for the latest low and zero-emission cars, and we need a thriving new car market to feed it.
"The next Prime Minister must create the conditions to drive consumer confidence, especially in EVs, to drive the fleet renewal necessary to meet our decarbonisation goals."
Free Whitepaper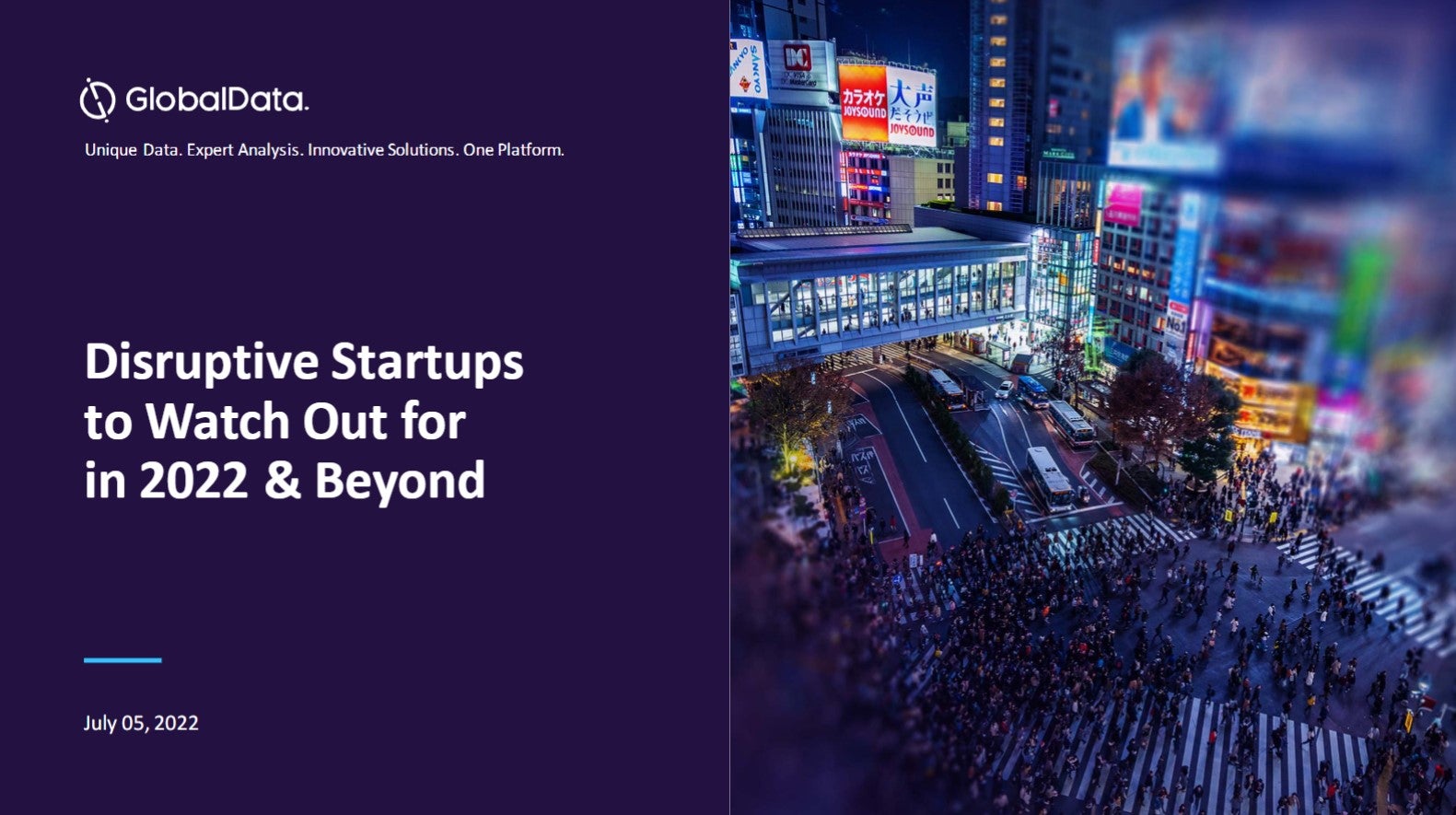 Disruptive start-ups to watch out for
2021 was a record-breaking year, with more businesses breaking into the billion-dollar club. Many start-ups have achieved or retained the unicorn status by the end of the year to reflect nearly a fivefold growth from that in 2020. This boom can be linked to a financing frenzy spurred by the quick adoption of technology and innovative solutions by start-ups gaining traction in response to the pandemic. However, the start-up ecosystem is now facing turbulent times for fundraising as investors seek long-term business strategies, valuations, and a route to profitability amid uncertain market circumstances. Nevertheless, 2022 has the potential to carry forward the momentum with multiple entities having a fair chance of being in the right place when aided by the right technologies. GlobalData leverages the power of alternative data to examine the health of start-ups across multiple dimensions including the quality of their innovations, market presence, and the funding they can attract. This helps our clients to analyze the disruptive potential of start-ups for early alliances, investments, and acquisition prospects to develop future-proof strategic roadmaps for a competitive advantage. Read our report and gather insights on the following topics:
Recent Unicorn trends
Unicorns in 2022
Future Unicorns
Start-ups to watch out for
Start-up ecosystem outlook by top geographies
by GlobalData